Yamaha's four-stroke F200 has become a performance favourite in the in-line four family of outboards. Still the lightest 200-hp four stroke on the water, the addition of the new DEC-controlled 20-inch shaft brings this favourite to captains of an even wider variety of mid-sized craft.
HELM MASTER EX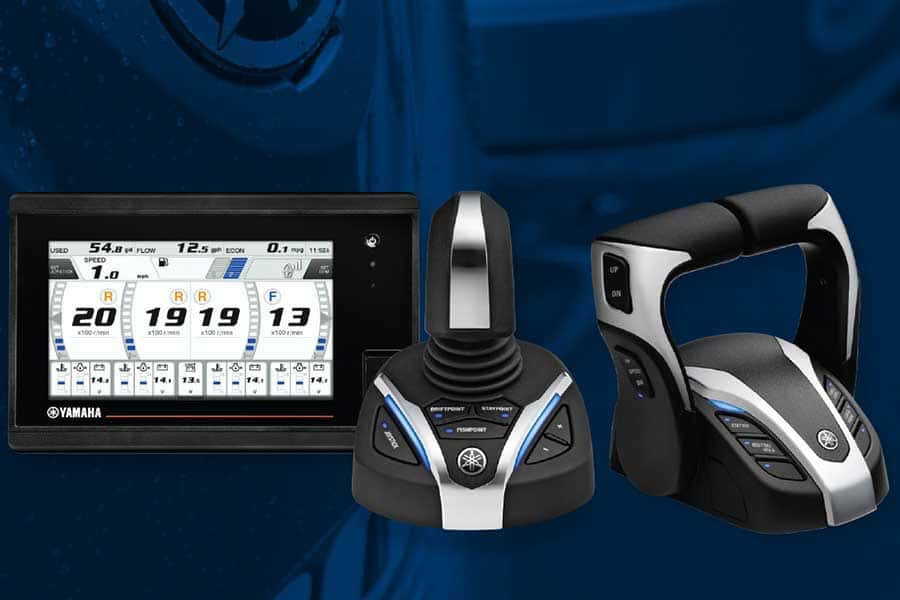 NEXT-GENERATION BOAT CONTROL SYSTEM

Helm Master EX offers boaters customizable, integrated boat control with more ease and convenience than ever before. Available for single through quad applications, Helm Master EX brings ultimate boat control and fishability to a wider variety of boaters. Compatible with Yamaha Digital Electronic Control models from 150hp to 425hp.
OUTSTANDING POWER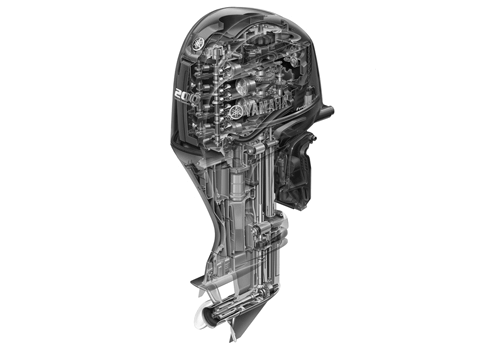 The 2.8-litre, 16-valve DOHC powerhead breathes easy and responds quickly. Its valve train design is sophisticated, yet proven by millions of hours of use. The F200 has the most favourable power-to weight ratio of any four-stroke 200-hp outboard.
ACCELERATION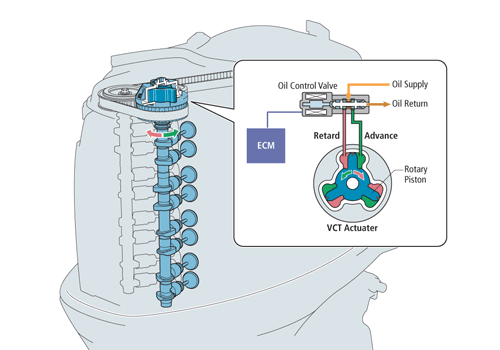 The F200 is equipped with Yamaha's (VCT) Variable Camshaft Timing System, which helps deliver quick acceleration and an increase in torque in the 2,000 to 3,500 rpm range.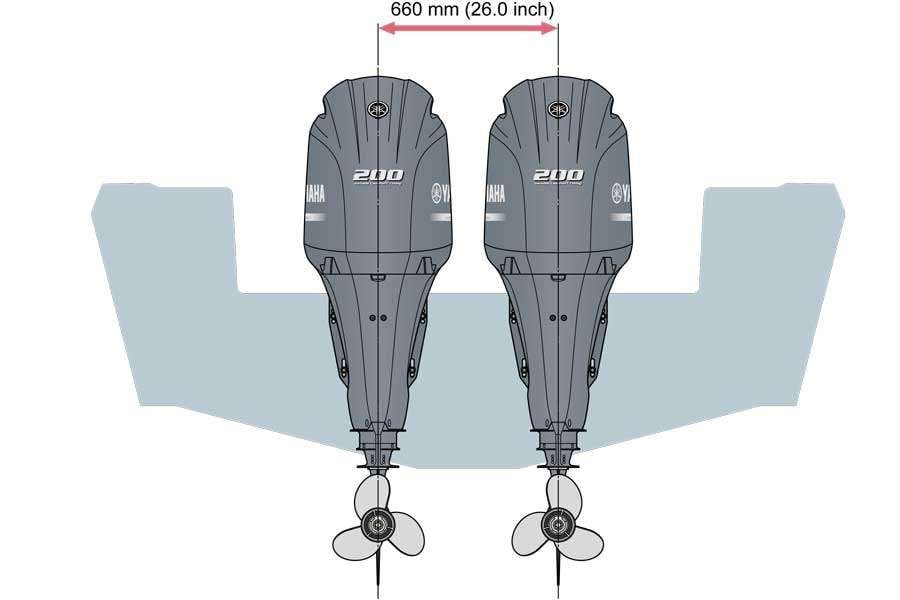 VERSATILITY FOR REPOWER

The F200 has many repower possibilities. It's a great replacement for older two-strokes. Not only is it light, but it's narrow, at only 21.6-inch. It also has 26-inch mounting centres allowing it to fit a multitude of boat applications.